Poročilo obsega najnovejše fizično razumevanje podnebnega sistema in podnebnih sprememb ter združuje najnovejše dosežke in dokazila znanosti o podnebju.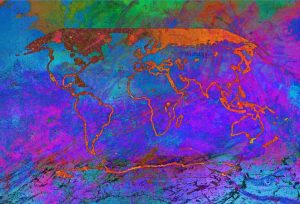 Avtor slike: Changing by Alisa Singer
Special Report on the Ocean and Cryosphere in a Changing Climate
Poročilo poudarja, da je treba dati prednost pravočasnim, ambicioznim in usklajenim ukrepom za obravnavo izjemnih in trajnih sprememb v oceanu in kriosferi.
Objavljeno: 2019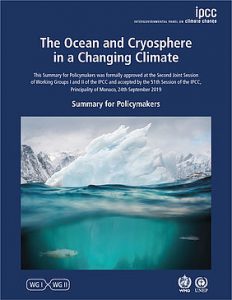 AR6: Šesto poročilo IPCC o oceni stanja
V NASTAJANJU…
Trenutno v izdelavi, izšel bo v štirih delih -poročila delovnih skupin I, II in III (objava predvidena v letu 2021)  ter sintezno poročilo (objava predvidena 2022).